Thông tin
Thương hiệu:

Dung tích:

700ml

Độ mạnh:

41.3%

Tuổi rượu:

NAS (No Age Statement)

Phân Loại:

Vùng:

Xuất Xứ:
Chi tiết
Rượu Macallan Lumina trong bộ sưu tập mới của hãng, The Macallan Quest Collection, không để tuổi rượu (NAS) phát hành cho kênh bán lẻ toàn cầu gồm: Macallan Quest, Lumina, Terra và Enigma.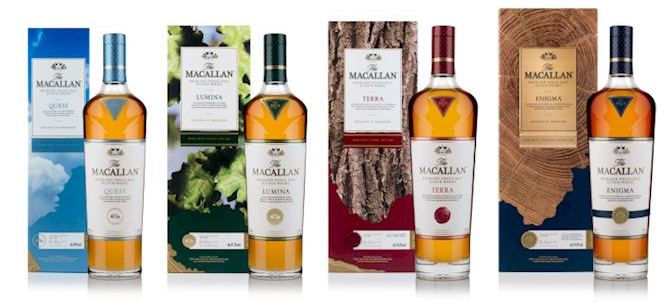 Bộ sưu tập Macallan Quest Collection.
Bộ sưu tập này sẽ thay thế cho bộ sưu tập hiện tại là: The Macallan 1824 Collection gồm: Select Oak, Whisky Maker's Edition và Estate Reserve từ tháng 1/2018.
Rượu Macallan Quest được phối trộn từ 3 loại thùng gỗ sồi gồm: European & American Sherry-seasoned oak và hogshead casks. Trong một nổ lực không mệt mỏi của nhà Macallan trong hành trình vạn dặm tìm kiếm gỗ sồi cho quá trình ủ rượu.
Rượu Macallan Lumina lấy cảm hứng thiết kế từ xanh lá cây rừng.